Premiering November 7, 2020
Music Director: Eric Garcia
Program
Rebecca Clarke
(1886 – 1979)
Comodo e amabile
from Two Movements for String Quartet
Stacy Garrop
(b. 1969)
Helios
Florence Price
(1887 – 1953)
String Quartet in G Major
Musicians

Kathy Stutzman, Violin




Molly McCallum, Violin

Sponsored by Ann Peterson




Marcia von Huene, Viola




Lisa Cooper, Cello




John Kilgore, Principal Trumpet

SPONSORED BY MARY ABERCROMBIE




Drew Ziemba, Associate Principal Trumpet

Sponsored by vICKI KREIMEYER




Sandon Lohr, Assistant/Utility Horn




Michael Maier, Principal Trombone

SPONSORED BY ANN PETERSON




Adam Snider, Principal Tuba

Sponsored by Kristen Hopper and Claudia Mcnair




Lauren Folkner, Violin

SPONSORED BY ANNE AND BOB HAY


no person with lauren-anderson


Jennifer Drake, Viola

Sponsored by Kathy Peter




Stephen Mathie, Cello

Sponsored by CAROLYN YOCHUM
Kathy Stutzman
Molly McCallum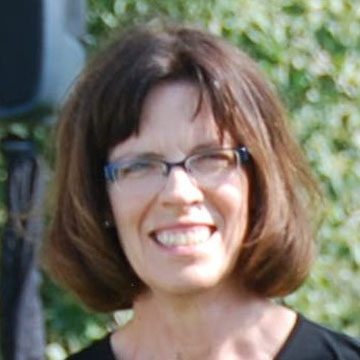 Marcia von Huene
Lisa Cooper
John Kilgore
Drew Ziemba
Sandon Lohr
Michael Maier
Adam Snider
Lauren Folkner
no person with lauren-anderson
Jennifer Drake
Stephen Mathie
Sponsors
Season
Sponsors
Season
Partners
Repertoire
Sponsor
Concert
Sponsor
Education and
Community
Sponsors
Program Notes
Women's Suffrage Centennial
Rebecca Clarke / August 27, 1886 – October 13, 1979
Comodo e amabile
Rebecca Clarke was born in England in 1886 to a German father and American mother at a time when women had no legal rights and virtually no professional opportunities. Nevertheless, she attended both the Royal Academy of Music and the Royal College of Music, emerging as a first-rate violist and budding composer. Unfortunately, her abusive father cut off all financial support and banished her from their family home because she openly criticized his extra-marital affairs. This turn of events prompted her to play the viola professionally. She quickly developed a reputation as an outstanding chamber musician.
In 1912 she became one of the first women to win a position in a major symphony, Henry Wood's Queen's Hall Orchestra. Queen's Hall was London's principal concert venue from 1895 until the Nazis destroyed it during the Blitz. It became known as the musical center of the British Empire. Major figures who graced the stage were Debussy, Elgar, Ravel, and Richard Strauss. Pretty good company.
Rebecca spent WWI in the United States. As a superb violist, she was always in demand for chamber performances, and she continued to compose music mostly for that intimate medium.
One episode illustrates the difficulties women composers had during the first half of the 20th Century.
In 1919 she entered her
Sonata for Viola
in a prestigious competition in New England. She won, but the Academy refused to believe that a woman could have composed it. For the rest of her life she battled a rumor that Rebecca Clarke was a pseudonym for someone else, most certainly a man.
Comodo
means comfortable, accommodating, and amabile in music signifies tender and gentle. Rebecca wrote this piece in 1924 for string quartet. Clarke deftly treats her fluid and sensuous melody to polyrhythms, tonal harmonies, and contrapuntal writings.
Written by the Honorable Stephen S. Trott
Stacy Garrop / December 5, 1969
Helios
Stacy Garrop's music tells dramatic and lyrical stories. Her tales are sonic journeys, some simple and beautiful, while others are complicated and dark depending on the need and dramatic shape of the narrative.

In Greek mythology, Helios was the God of the Sun. His head wreathed in light, starting every morning he drove a chariot drawn by four horses across the sky. In some tales, the horses are winged, in others they are made of fire. At the end of each day's journey, Helios slept in a golden boat that carried him on the Okeanos River, a freshwater stream that encircled the flat earth, back to the place where he would arise the next morning, bringing dawn to a new day. Helios's cyclical journey is depicted in this short work for brass quintet. The first half is very fast-paced and energetic, while the second half is slow and serene, representing the contrast between day and night.


Written by the Honorable Stephen S. Trott
Florence Price / April 9, 1887 – June 3, 1953
String Quartet in G Major
Florence Price was born in Little Rock, Arkansas in 1887, just one generation removed from the Civil War. She was surrounded by racial animus and the extreme violence that followed that bloody conflagration. Recognizing her special musical talent, her mother sent her off at 14 to study music at the prestigious New England Conservatory of Music in Boston. To protect her from invidious discrimination, her mother enrolled her bi-racial daughter as "Mexican", listing her hometown as Puebla, Mexico. And so it was for most of Florence's life. She was a minority woman in a white male dominated space living in a society overtly practicing racial segregation.

She returned to Little Rock upon graduation, but to flee the unrelenting violence, she moved to Chicago in 1927, joining the migration of former slaves to northern cities to escape the virulently Jim Crow South. She flourished in her new environment, becoming the first black woman composer to have her Symphony (in E minor) performed by a major American orchestra, the Chicago Symphony Orchestra in 1933. The Chicago Daily News declared it "A faultless work, a work that speaks its own message with restraint and yet with passion, worthy of a place in the regular symphonic repertoire."

Sometime after her death in 1953, much of her music was lost, and she lapsed for a time into relative obscurity. In 2009, however, a family moved into a house in St. Anne, Illinois that had been abandoned for fifty years. While rummaging around the attic, they found a dusty box full of hand-written music. It was Florence's long-lost unpublished work. This discovery included scores for two violin concertos and her Fourth Symphony. The find sparked a new interest in Florence's rich music and her most interesting life. And so today her legacy comes to Boise.

Her Quartet in G Major is one of Florence's most beloved pieces. It speaks for itself, but I must say that the second of the two movements is gorgeous, very songlike and spiritual. What a melody!

To give you a taste of the tenor of the times in which Florence lived, here is an excerpt from a letter she wrote in 1943 to Serge Koussevitzky, the Music Director of the Boston Symphony Orchestra. "Dear Mr. Koussevitzky. To begin with, I have two handicaps – those of sex and race. I am a woman, and I have Negro blood in my veins." Sad. One wonders how many other superbly talented individuals have not been permitted to share their gifts with us. Better late than never.


Written by the Honorable Stephen S. Trott
Executive Director Message
Welcome to the Boise Phil's new Digital Stage! Nearly every week this season, you'll enjoy new performances that you can stream anytime, anywhere. As a bonus, you can deepen your experience with our weekly Backstage conversations featuring our music director and musicians. Thank you for joining us!
Be sure to check out our Inside the Symphony blog for special features and insights into the Boise Phil.
MEET THE STAFF
Music Director Message
This season is designed to allow our audiences and philharmonic musicians to interact in the most intimate of settings. Our concerts will feature performances directly related to our great community and celebrate composers from diverse backgrounds - music will sing throughout the Treasure Valley and beyond. I am so excited to share the experience with our audiences!
MAESTRO'S CORNER
Board President Message
As board president, let me take this opportunity to thank all of the people, organizations and businesses who have helped us bring this innovative season to life. Your support has ensured that the Boise Phil continues to thrive and evolve to ensure that your local orchestra is accessible to everyone in our community.
MEET THE BOARD
Video Team
It takes a village to bring our Digital Stage to life. The Boise Phil is grateful to all of the incredible team of artists, producers, engineers and film-making wizards that have built these productions from the ground up.
MEET THE CREW
Youth Orchestra
Led by Jennifer Drake, the Boise Phil Youth Orchestra is a joy to hear. With more than 175 members practicing and performing safely this season, stay tuned for some great concert performances!
YOUTH ORCHESTRA
Master Chorale
Led by Grant Farmer 
interim director,
the Boise Phil Master Chorale will be performing with the full orchestra numerous times during the 21-22 season as well as their Spring concert.
Master Chorale
Donors
Thank you 19|20 donors and sponsors!
Mission
The Boise Phil reflects the energy and heartbeat of our communities through invigorating musical experiences that touch the human spirit.