Premiering March 6, 2021
Music Director: Eric Garcia
Program
Mieloxin
(arr. Apollo Chamber Players)
Jota/Arin-Arin
Pablo de Sarasate
(1844 – 1908)
Zigeunerweisen, op. 20 "Gypsy Airs"
I. Moderato
II. Lento
III. Un poco più lento
IV. Allegro molto vivace
Maurice Ravel
(1875 – 1937)
Piano Trio in A Minor, M. 67
I. Modéré
II. Pantoum. Assez vif
III. Passacaille. Très large
IV. Final. Animé
Musicians

Phyllis Saunders (on Leave), Violin




Katie Clark, Violin


no person with aurora-torres


Chia-Li Ho, Associate Concertmaster




Del Parkinson, Principal Piano

Sponsored for two years by Andy and Elizabeth Scoggin, and Jerry Saltzer in memory of Marlys Anne Saltzer




Dawn Douthit, Violin

sponsored by Vicki Kreimeyer




Heidi Nagel, Cello

Sponsored by thomas j. katsilometes & katherine A. Mathews
Phyllis Saunders (on Leave)
Katie Clark
no person with aurora-torres
Chia-Li Ho
Del Parkinson
Dawn Douthit
Heidi Nagel
Sponsors
Season
Sponsors
Season
Partners
Repertoire
Sponsor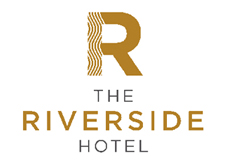 Concert
Sponsor
Education and
Community
Sponsors
Program Notes
The Basque Block
Mielotxin
Jota/Arin-Arin (arr. Apollo Chambers Players)
Mielotxin is not a composer but a folk band from the Basque Country in Navarra, Spain. Matthew Detrick of the Apollo Chamber Players out of Houston, Texas happened upon them on YouTube, and he arranged what he heard for his ensemble. The following is his program note:

"Journeying north to the Basque realms of Spain, one finds a rich palette of rhythms and colors in the region's folk music. The jota- also in the family of pilgrimage dances - originates from the nationality of Aragon but thrives in a plethora of Spanish regions (including a characteristic form in Valencia, Aragon, Castile, and Navarra, among others). The dance rhythm retains a standard ternary meter, and the music utilizes instruments aplenty, from guitars and lutes to drums and castanets.

The traditional and popular arin-arin dance also hails from the Basque region. In contrast to the waltzing triple-meter jota, the arin-arin moves like a quasi-foxtrot in double meter, its eight-bar phrases displaying high steps, jumps, and violent movements. The two dances make perfect and enjoyable companions. This piece was transcribed and arranged from a work of the same name by a Basque folk band called Mielotxin.

One of the challenges in arranging a work like this involves translating the heavy 'beat' and rhythmic drive of the music to an instrument medium incapable of producing such perpetual accentuation; however, after experimenting with clapping, stomping, and the gentle slapping of our delicate wooden instruments, we hope to have found the right mix. (Listen in particular for the cacophonous bridge to the Arin-Arin...) Aside from the novel percussive additions, a strong melodic bass beat in the cello provides most of the needed rhythmic grounding for these two combined dances. One of our favorites, the Arin-Arin melody creates a visceral, sensual journey along beautiful Basque soundscapes."
- Matthew J. Detrick, Apollo Chamber Players
Pablo de Sarasate / March 10, 1844 – September 20, 1908
Zigeunerweisen – Gypsy Airs
Every superstar soloist from Paganini to Heifetz to Perlman has a signature piece designed to showcase heart, soul, and technical virtuosity. Zigeunerweisen was Pablo Sarasate's. He wrote it based on music he heard while visiting Budapest, Hungary in the spring of 1877. During that trip he became acquainted with the alluring tunes of the Romani people, the Roma for short. The Roma, a much-persecuted minority without a country of their own, had developed over the years a distinctive music, and it has a magnetic effect on anybody who hears it.

Folk music has long been a source of inspiration for art music, and that tradition flourished during the last half of the 19th century when nationalism was in vogue among major composers. Before Sarasate, Franz Liszt and Johannes Brahms composed major works based on the earthy, sensuous, and frequently hot-blooded Romani music. In Eastern Europe, the violin took center stage, in Spain the flamenco guitar.

Sarasate, a Spaniard from the Basque region, was one of the most internationally famous musicians during the 1880s and 1890s. He developed an unparalleled reputation both as a virtuoso violinist and a composer. The esteemed critic George Bernard Shaw remarked that many composers "write music for the violin, but Sarasate writes violin music". His technique was so effortless that he made everything look easy, even the dazzling final two minutes of this classic. His tone was pure because his bow reportedly made no extraneous sound as he drew it across the strings. Bemused by the cascades of praise that came his way, he said, "A genius! For 37 years I have practiced for 14 hours a day, and now they call me 'a genius'." I guess practice does make perfect, if you have 37 years at your disposal.

Maurice Ravel / May 12, 1845 – November 04, 1924
Piano Trio in A Minor, M. 67
Ravel's orchestra has been called, "a magic forest. . . a theater full of sonic wonders in which the instruments, using their distinctive voices, become actors." This metaphor perfectly describes his Introduction and Allegro. The flute and the clarinet usher us into Ravel's colorful world, and the enchantment begins.

What's not to love about the harp? In Ravel's hands, it is a wondrous marvel. The story of how this piece came to be written is unusual. You will hear later this season, Debussy's Danses Sacrée et Profane for the Pleyel and Company in Paris. Pleyel wanted a piece from Debussy to introduce its new chromatic harp. Pleyel's competition, the Erard Piano Company which manufactured the standard double-action harp, was concerned that Pleyel's new invention would steal their business. So they asked Ravel to write a new piece featuring their harp in order to display its full potential and expressive range in the best possible light. This ravishing piece is the result. Ravel dedicated it to M. Blondel, Erard's CEO. It turns out that Erard's worries were groundless. The chromatic harp was a flop. But, the competition produced two wonderful pieces, and Ravel's is credited with raising the harp to its deserved pedestal of elegance and splendor.

Writing a trio for piano, cello, and violin might not sound daunting, but it is, very much so. The piano is a percussion instrument with the capacity to overwhelm two lonely string instruments. The disparity in overall sonority is huge. Accordingly, a composer tackling this challenge must be able to reconcile their differences or the result will be unsatisfactory.

Ravel performs this compositional feat so well that you will not be aware of how difficult it is, which of course is always the case when greatness is at hand. He accomplishes this tricky endeavor by skillfully keeping the instruments out of each other's way. For example, in the introduction the violin plays in a range higher than the piano, and the cello is neatly tucked in between the piano's left and right hands. The result is an effortless balanced sound. Ravel also resorts to other techniques that give the string instruments a special presence, such as pizzicato, tremolos, trills, and harmonics.

Whether it be sports figures or musicians, the good ones – like Maurice – always make their calling look easy when it is anything but. Oh yes, if you're wondering why Ravel is on the "Basque Block", he was born in a Basque town in France near the Spanish border, and his mother was Basque. His family moved to Paris when he was three months old. France claims him, but his roots were in Basque Country.


WRITTEN BY THE HONORABLE STEPHEN S. TROTT
Executive Director Message
Welcome to the Boise Phil's new Digital Stage! Nearly every week this season, you'll enjoy new performances that you can stream anytime, anywhere. As a bonus, you can deepen your experience with our weekly Backstage conversations featuring our music director and musicians. Thank you for joining us!
Be sure to check out our Inside the Symphony blog for special features and insights into the Boise Phil.
MEET THE STAFF
Music Director Message
This season is designed to allow our audiences and philharmonic musicians to interact in the most intimate of settings. Our concerts will feature performances directly related to our great community and celebrate composers from diverse backgrounds - music will sing throughout the Treasure Valley and beyond. I am so excited to share the experience with our audiences!
MAESTRO'S CORNER
Board President Message
As board president, let me take this opportunity to thank all of the people, organizations and businesses who have helped us bring this innovative season to life. Your support has ensured that the Boise Phil continues to thrive and evolve to ensure that your local orchestra is accessible to everyone in our community.
MEET THE BOARD
Video Team
It takes a village to bring our Digital Stage to life. The Boise Phil is grateful to all of the incredible team of artists, producers, engineers and film-making wizards that have built these productions from the ground up.
MEET THE CREW
Youth Orchestra
Led by Jennifer Drake, the Boise Phil Youth Orchestra is a joy to hear. With more than 175 members practicing and performing safely this season, stay tuned for some great concert performances!
YOUTH ORCHESTRA
Master Chorale
Led by Grant Farmer 
interim director,
the Boise Phil Master Chorale will be performing with the full orchestra numerous times during the 21-22 season as well as their Spring concert.
Master Chorale
Donors
Thank you 19|20 donors and sponsors!
Mission
The Boise Phil reflects the energy and heartbeat of our communities through invigorating musical experiences that touch the human spirit.