Premiering April 17, 2021
Music Director: Eric Garcia
Program
Bohuslav Martinů
(1890 – 1959)
Serenade No. 1 for clarinet, horn, 3 violins & viola
in A Minor, H. 217
I. Allegro moderato
II. Larghetto
III. Allegro
Luigi Boccherini
(1743 – 1805)
String Quintet No. 1 in B-flat Major, op. 39, G. 337
I. Andante lento
II. Allegro vivo – Tempo di Minuetto
III. Rondeau. Allegro ma non tanto
Jessie Montgomery
(b. 1981)
Source Code
Franz Joseph Haydn
(1732 – 1809)
String Quartet No. 53 in D Major "Lark"
I. Allegro moderato
II. Adagio
III. Minuet. Allegretto – Trio
IV. Finale. Vivace
Musicians
Carmen Izzo, Principal Clarinet
sponsored by Phil and Jennifer Jensen
Brian Vance, Principal Horn
SPONSORED BY ANNE AND BOB HAY
Katherine Jarvis, Assistant Concert Master
Katie Clark, Violin
Erin Held, Violin
Jennifer Drake, Viola
Sponsored by Mikel and John Ward
Geoffrey Hill, Principal Second Violin
sponsored by philip gordon
Rebekah Desta, Assistant Principal Second Violin
David Johnson, Principal Viola
sponsored by Jodi Reynolds
Doug Lawrence, Cello
Sponsored by Cathleen Hurwitz
Brenton Viertel, Bass
Anna-Marie Vargas, Violin
Heather Calkins, Violin
sponsored by Jack Gjording and Trudy Fouser
Marcia von Huene, Viola
Stephen Mathie, Cello
Sponsored by Carolyn and Charles Yochum
Dawn Douthit, Violin
Sponsored by FRED & PHOEBE BOELTER
Debra Ellis, Violin
Emily Jones, Viola
Heidi Nagel, Cello
Carmen Izzo
Geoffrey Hill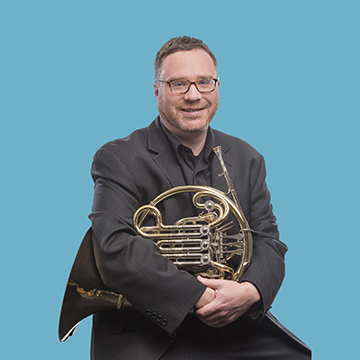 Brian Vance
Katherine Jarvis
Erin Held
Jennifer Drake
Geoffrey Hill
Rebekah Desta
David Johnson
Doug Lawrence
Brenton Viertel
Anna-Marie Vargas
Heather Calkins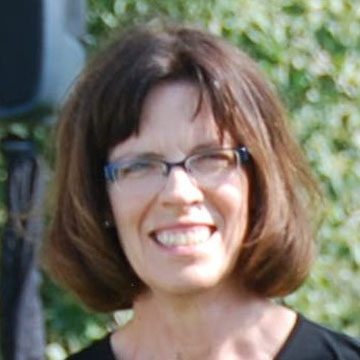 Marcia von Huene
Stephen Mathie
Dawn Douthit
Debra Ellis
Emily Jones
Heidi Nagel
Sponsors
Season
Sponsors
Season
Partners
Education and
Community
Sponsors
Program Notes
The Basque Block
Camille Saint-Saëns / October 09, 1835 – December 16, 1921
The Carnival of the Animals
Harold Schoenberg, a renowned music critic and scholar, considered Saint-Saëns to be "the most remarkable child prodigy in history, and that includes Mozart". Saint-Saëns wrote his first composition at 3½ years old. If you find this hard to believe, the manuscript is on display in the Paris Conservatory. At five, in a public concert, he accompanied a Beethoven violin sonata on the piano, and at 10, he offered at a recital to play any one of Beethoven's piano sonatas – by memory!

And what is Saint-Saëns best remembered for today? The Carnival of the Animals, a piece written just for close friends in two days in 1886 which he would not allow to be published until after his death in 1921. Why? Because he feared that its lighthearted and humorous character would detract from his image as a serious composer. During his lifetime, he permitted it to be performed only in a private setting.

In 1950, the conductor Andre Kostelanetz came up with the inspired idea of adding verses to Saint-Saëns's score, and the great American humorist Ogden Nash was his choice to be the poet. Each of Nash's fourteen verses were designed to be read before Saint-Saëns's corresponding movement.

In this concert, new verses by Jack Prelutsky will be used to supplement Saint-Saëns' amusing music.

WRITTEN BY THE HONORABLE STEPHEN S. TROTT
Luigi Boccherini / February 19, 1743 – May 28, 1805
String Quintet No. 1 in B-Flat Major
Luigi was one of Europe's foremost cellists. As a composer, he began with string quartets, but he soon added an additional cello to the ensemble and perfected the string quintet. By the time he was through, he had written 141. His style is described as "galante", a type of music popular between 1720 – 1770. Galante music represented a purposeful reaction against the intricate complexity of the late Baroque period. By comparison, galante music is simple, elegant, refined, and features a single melody. This style appeared not just in music, but also in the visual arts (Watteau, Fragonard) and even fashion. Perfumed handkerchiefs and powdered wigs were characteristics of this trend.

Now here's one for Ripley and Believe It or Not. Boccherini would be surprised to learn that one of his galante quintets (not this one) would end up with a prominent role in 1955 in one of the best British movies ever filmed, The Ladykillers, featuring Alec Guinness and Peter Sellers. The plot is pure comedic genius. A group of dodgy robbers planning a daring heist from an armored car needs a place from which to launch their audacious caper. Guinness (the sinister Professor Marcus) finds rooms for his crew in the home of the sweet, elderly, and unsuspecting widow Mrs. Wilberforce. Behind her back they call her "Mrs. Lopsided". As cover, they masquerade as a string quintet needing a place to practice. And what piece are they practicing behind closed doors as part of their zany hoax? The celebrated minuet from Boccherini's String Quintet in E Major. Actually, once they close the door, they put a record on a record player to complete the deception. (Anyone under 50 probably won't know what a record player is.) Surrounded by her raucous parrots, Mrs. Wilberforce listens with rapt attention from another room. That's the setup. The plot from there is wild. I won't tell you who ends up with the loot, but it's not Professor Marcus and his louts. It's on Amazon Prime should you care to watch it, and if you wonder where the Coen brothers got the idea for Fargo, look no further.

Who knew that music written in 1770 in a milieu occupied by powdered wigs and perfumed handkerchiefs would enjoy a revival in the 20th century in a dark British comedy.
Jesse Montgomery / 1981
Source Code
Jesse is an acclaimed composer, violinist, and educator, a winner of the Leonard Bernstein Award from the American Society of Composers, Authors, and Publishers (ASCAP) Foundation. Her music interweaves classical music with elements of vernacular music, improvisation, language, and social justice, placing her squarely as one of the most relevant interpreters of 21st century sound and experience. The Washington Post called her works "turbulent and colorful". She describes music as her "connection to the world. t guides me to understand my place in relation to others and challenges me to make clear the things I do not understand. I imagine that music is a meeting place where all people can converse about their unique differences and common stories."

Here is her description of Source Code: "The first sketches of Source Code began as transcriptions of various sources from African American artists prominent during the peak of the Civil Rights era in the United States. I experimented by re-interpreting gestures, sentences, and musical syntax (the bare bones of rhythm and inflection) by choreographer Alvin Ailey, poets Langston Hughes and Rita Dove, and the great jazz songstress Ella Fitzgerald into musical sentences and tone paintings. Ultimately, this exercise of listening, re-imagining, and transcribing led me back to the black spiritual as a common musical source across all three genres. The spiritual is a significant part of the DNA of black folk music, and subsequently most (arguably all) American pop music forms that have developed to the present day. This one-movement work is a kind of dirge, which centers on a melody based on syntax derived from black spirituals. The melody is continuous and cycles through like a gene strand with which all other textures play."
Joseph Haydn / March 31, 1752 – May 31, 1809
String Quartet in D Major, Op. 64, No. 5, The Lark
Papa Haydn wrote sixty-nine string quartets during his lifetime. Is it any wonder that he is considered to be the Father of the genre? Over the years (230), one of them has emerged as the most popular with audiences and considered by pundits to be his best: The Lark. He wrote it in 1790 at the height of his artistic powers but during one of the worst years of his life. For thirty years, he had been Prince Nicholas's esteemed and feted music director at the Prince's opulent palace east of Vienna. But both the Prince and his wife died that year, leaving everything to their clueless son, Prince Anton. No friend of the arts or music, Anton disbanded one of the best orchestras in Europe and sent Haydn packing, albeit with a handsome pension. What at first looked like a spate of bad luck turned into an invigorating chapter in his career. He went to London where he became an instant celebrity. Moreover, he composed 12 exquisite symphonies, his London Symphonies to go with his 92 others for a total of 104. By comparison, Mozart wrote 41, Beethoven 9, and Brahms just 4.

Haydn did not attach The Lark to this quartet. No one knows who did, but we know why. The violin melody that opens and dominates the first movement soars and sings like a bird on the wing. Why a lark? Because unlike most birds who sing only when perched, larks sing while in flight, and their cheerful song is extraordinarily melodious. Think of the second movement as a meditation with a momentary twinge of sadness. The third is a witty minuet, a dance full of unexpected rhythmic and harmonic tricks and turns. One observer called the finale a "hectic hubbub, a romp that races through the countryside at breakneck speed." Hang on, he wasn't kidding.

If you want to know where Beethoven came from, study Haydn, Beethoven's teacher until teacher caught student cheating on his homework. Some call Beethoven "Haydn on steroids", and with good reason. Others say that Beethoven is "Haydn gone mad". I think they're all right. Haydn is subtle, Ludwig in your face.
Executive Director Message
Welcome to the Boise Phil's new Digital Stage! Nearly every week this season, you'll enjoy new performances that you can stream anytime, anywhere. As a bonus, you can deepen your experience with our weekly Backstage conversations featuring our music director and musicians. Thank you for joining us!
Be sure to check out our Inside the Symphony blog for special features and insights into the Boise Phil.
MEET THE STAFF
Music Director Message
This season is designed to allow our audiences and philharmonic musicians to interact in the most intimate of settings. Our concerts will feature performances directly related to our great community and celebrate composers from diverse backgrounds - music will sing throughout the Treasure Valley and beyond. I am so excited to share the experience with our audiences!
MAESTRO'S CORNER
Board President Message
As board president, let me take this opportunity to thank all of the people, organizations and businesses who have helped us bring this innovative season to life. Your support has ensured that the Boise Phil continues to thrive and evolve to ensure that your local orchestra is accessible to everyone in our community.
MEET THE BOARD
Video Team
It takes a village to bring our Digital Stage to life. The Boise Phil is grateful to all of the incredible team of artists, producers, engineers and film-making wizards that have built these productions from the ground up.
MEET THE CREW
Youth Orchestra
Led by Jennifer Drake, the Boise Phil Youth Orchestra is a joy to hear. With more than 175 members practicing and performing safely this season, stay tuned for some great concert performances!
YOUTH ORCHESTRA
Master Chorale
Led by Jim Jirak, the Master Chorale is finding ways to stay connected and support each other virtually this season.
Master Chorale
Donors
Thank you 19|20 donors and sponsors!
Mission
The Boise Phil reflects the energy and heartbeat of our communities through invigorating musical experiences that touch the human spirit.