Premiering June 5, 2021
Music Director: Eric Garcia
Program
Giacomo Puccini
(1858 – 1924)
Crisantemi, elegy for string quartet "Chrysanthemums"
Walter Piston
(1894 – 1976)
Divertimento for Nine Instruments
I. Allegro
II. Tranquillo
III. Vivo
Jennifer Higdon
(b. 1962)
Exaltation of Larks
Musicians
Kathy Stutzman, Violin
Erin Held, Violin
Marcia von Huene, Viola
Doug Lawrence, Cello
Sponsored by Cathleen Hurwitz
Sierra Schmeltzer, Flute
Jessie Brown, Oboe
Since returning to Boise in 2015, Jessie Brown has been a regular sub with the Boise Philharmonic. She was thrilled to officially join the orchestra as the English horn player in 2019.
Growing up in Blackfoot, ID, Jessie fell in love with the English horn and devoted much of her time performing on the instrument. During that time, she was a member of the Idaho Falls Youth Symphony and the Idaho State Civic Symphony. She has made appearances in several English horn masterclasses with Carolyn Hove, as well as a masterclass with Sandro Caldini at the 2008 International Double Reed Society Conference. Some of her notable accomplishments are winning the BYU concerto competition, qualifying for the MTNA national competition, and touring Europe with the BYU Wind Symphony. She is a member of the Boise Baroque Chamber Orchestra and can be heard at the Idaho Shakespeare Festival and Opera Idaho as well.
Jessie also has a love for the piano and her studio includes both piano and oboe students. She enjoyed accompanying other oboe majors throughout her university experience and continues to do so as much as possible today. She has also studied piano with Dr. Del Parkinson in addition to her professional teaching and performing responsibilities. She holds degrees from Brigham Young University studying with Geralyn Giovannetti, and a master's degree studying oboe with Michael Henoch and English horn with Scott Hostetler.
A unique thing about Jessie is you will almost never catch her without her service dog, Faline, by her side. More information about Faline can be found here. In her free time, Jessie enjoys spending time with all her animals along with Faline, which includes her new service dog prospect Baymax, her cat Muffy, and her many quail, partridges, and chickens.
Carmen Izzo, Principal Clarinet
sponsored by Phil and Jennifer Jensen
Patty Katucki, Principal Bassoon
Katherine Jarvis, Associate Concertmaster
Holly Lawrence, Violin
David Johnson, Principal Viola
sponsored by Jodi Reynolds
Lisa Cooper, Cello
Chris Ammirati, Principal Bass
Jessica Harned, Violin
Lauren Anderson, Violin
Emily Jones, Viola
Kyla Davidson, Cello
Kyla is sponsored by family and friends: Margo Anneke and Randell Page, Ceredig & Hannah Roberts, Susan Bond, Jan Mills, Sharon Harrigfeld, Jeff & Jill Glenn, Tom & Florence Blanchard, Fonny & Mim Davidson, and Patricia Barthaud.
Kathy Stutzman
Erin Held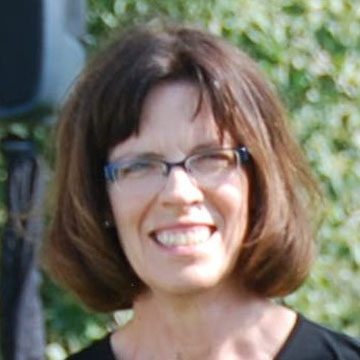 Marcia von Huene
Doug Lawrence
Sierra Schmeltzer
Jessie Brown
Carmen Izzo
Patty Katucki
Katherine Jarvis
Holly Lawrence
David Johnson
Lisa Cooper
Chris Ammirati
Jessica Harned
Lauren Anderson
Emily Jones
Kyla Davidson
Sponsors
Season
Sponsors
Season
Partners
Education and
Community
Sponsors
Program Notes
Puccini, Piston & Higdon
Giacomo Puccini / December 22, 1858 – November 29, 1924
Crisantemi, elegy for string quartet "Chrysanthemums"
His paesanos extol him as "the greatest Italian opera composer since Verdi". After all, Puccini wrote La bohème, Tosca, Madama Butterfly, and Turandot, all as popular today as they were 100 years ago. His style is called "verismo", meaning realism that focuses on the average man and woman and the challenges of their lives.

But I did not know that a composer born for the big stage also wrote some small-scale chamber pieces on the side. Only Crisantemi has survived the test of time, and when you hear it, you'll understand why. When you know the story – or even if you don't – it's a gripping six minutes. Puccini wrote it in the stress of the moment upon learning of the unexpected death of his good friend Amadeo di Savoia, the former King of Spain, at 44 years old. A heartfelt lament, he produced it in just one bleak night. It is an eloquent elegy. Why chrysanthemums? In Italy, they are the flowers of mourning used for funerals and gravesites.

Puccini later used this piece's two main themes in his opera Manon Lescaut, a story of an ill-fated romance. The main theme serves to heighten the drama when Manon and her lover wander in the desert on their way to her death. With her last breath she says she loves him.

Thank you Eric for bringing this hidden nugget to our attention.
Walter Piston / January 20, 1894 – November 12, 1976
Divertimento for Nine Instruments
After a stint in the Navy, Piston graduated from Harvard in 1924 with a fellowship to study abroad. He spent two years in Paris honing his skills with Europe's premier professor of composition, Nadia Boulanger, who had also been Aaron Copland's instructor. Piston returned to Harvard in 1926 to teach and to compose where he remained until retirement in 1960. His most well-known students were Leroy Anderson (Sleigh Ride) and Leonard Bernstein. Along the way, Piston was awarded Pulitzer prizes for his Third and Seventh Symphonies. Known as a master craftsman, he wrote in the Neo-Classical style reflecting the values of clarity and proportion.

Written in 1946, this Divertimento resurrects a 19th-century form. The outer movements are genial and charming, reflecting the buoyant optimism of the post-WWII era. The third movement sports an air of mischief to it. The heart of the piece, the middle movement, is marked "tranquillo", or calm. It is a set of variations devoid of the anxiety that pervaded the music Piston wrote during wartime. Tranquillo, I think we could use a hearty dose of that after this year, don't you think?

Jennifer Higdon / December 31, 1962
An Exaltation of Larks
The winner of three Grammys, Higdon speaks:
Larks means any number of singing birds. Exaltation refers to the act of exalting; the state of being exalted; an excessively intensified sense of well-being, power, importance, an increase in degree or intensity.

The first time someone told me that a collection of larks is called an "exaltation", I immediately thought, "What a sound an exaltation of larks must make!" This prompted my imagination to run wild in a composerly-fashion, thinking of thousands of birds flying and singing wildly, with extraordinary energy and intensity. Not to mention the wonderful play on words that is implied with "exaltation". How to capture the beauty of the idea of exalting and singing? A string quartet seemed perfect!


WRITTEN BY THE HONORABLE STEPHEN S. TROTT
Executive Director Message
Welcome to the Boise Phil's new Digital Stage! Nearly every week this season, you'll enjoy new performances that you can stream anytime, anywhere. As a bonus, you can deepen your experience with our weekly Backstage conversations featuring our music director and musicians. Thank you for joining us!
Be sure to check out our Inside the Symphony blog for special features and insights into the Boise Phil.
MEET THE STAFF
Music Director Message
This season is designed to allow our audiences and philharmonic musicians to interact in the most intimate of settings. Our concerts will feature performances directly related to our great community and celebrate composers from diverse backgrounds - music will sing throughout the Treasure Valley and beyond. I am so excited to share the experience with our audiences!
MAESTRO'S CORNER
Board President Message
As board president, let me take this opportunity to thank all of the people, organizations and businesses who have helped us bring this innovative season to life. Your support has ensured that the Boise Phil continues to thrive and evolve to ensure that your local orchestra is accessible to everyone in our community.
MEET THE BOARD
Video Team
It takes a village to bring our Digital Stage to life. The Boise Phil is grateful to all of the incredible team of artists, producers, engineers and film-making wizards that have built these productions from the ground up.
MEET THE CREW
Youth Orchestra
Led by Jennifer Drake, the Boise Phil Youth Orchestra is a joy to hear. With more than 175 members practicing and performing safely this season, stay tuned for some great concert performances!
YOUTH ORCHESTRA
Master Chorale
Led by Jim Jirak, the Master Chorale is finding ways to stay connected and support each other virtually this season.
Master Chorale
Donors
Thank you 19|20 donors and sponsors!
Mission
The Boise Phil reflects the energy and heartbeat of our communities through invigorating musical experiences that touch the human spirit.