Premiering December 19, 2020
Music Director: Eric Garcia
Program
Anthony DiLorenzo
(b. 1967)
'Twas the Night Before Christmas
Various (arr. Berry)
Festival of Lights
Traditional (arr. Rutter)
We Wish You a Merry Christmas
Pytor Illyich Tchaikovsky (arr. Buckley)
(1840 – 1893)
Nutcracker Dance Suite
I. Le Chocolat
II. La Mere Gigogne et les Ponichinelles
III. Dance du Gross-Vater
IV. Trepak
Traditional (arr. Arthur Frackenpohl)
Hannukah Suite
II. Rock of Ages
III. Dance the Horah
Traditional (arr. Gale)
Joy to the World
Deck the Halls
The First Noel
Hark! The Herald Angels Sing
God Rest Ye Merry Gentlemen
Leroy Anderson (arr. Kayser)
(1908 – 1975)
Sleigh Ride
Musicians
John Kilgore, Principal Trumpet
SPONSORED BY MARY ABERCROMBIE
Drew Ziemba, Associate Trumpet
Sponsored by vICKI KREIMEYER
Brian Vance, Principal Horn
SPONSORED BY ANNE AND BOB HAY
Michael Maier, Principal Trombone
SPONSORED BY ANN PETERSON
Adam Snider, Principal Tuba
Sponsored by Kristen Hopper and Claudia Mcnair
John Kilgore
Drew Ziemba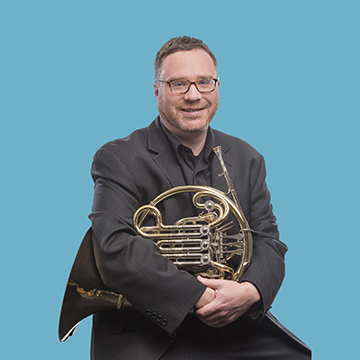 Brian Vance
Michael Maier
Adam Snider
Sponsors
Season
Sponsors
Season
Partners
Repertoire
Sponsor
Concert
Sponsor
Education and
Community
Sponsors
Executive Director Message
Welcome to the Boise Phil's new Digital Stage! Nearly every week this season, you'll enjoy new performances that you can stream anytime, anywhere. As a bonus, you can deepen your experience with our weekly Backstage conversations featuring our music director and musicians. Thank you for joining us!
Be sure to check out our Inside the Symphony blog for special features and insights into the Boise Phil.
MEET THE STAFF
Music Director Message
This season is designed to allow our audiences and philharmonic musicians to interact in the most intimate of settings. Our concerts will feature performances directly related to our great community and celebrate composers from diverse backgrounds - music will sing throughout the Treasure Valley and beyond. I am so excited to share the experience with our audiences!
MAESTRO'S CORNER
Board President Message
As board president, let me take this opportunity to thank all of the people, organizations and businesses who have helped us bring this innovative season to life. Your support has ensured that the Boise Phil continues to thrive and evolve to ensure that your local orchestra is accessible to everyone in our community.
MEET THE BOARD
Video Team
It takes a village to bring our Digital Stage to life. The Boise Phil is grateful to all of the incredible team of artists, producers, engineers and film-making wizards that have built these productions from the ground up.
MEET THE CREW
Youth Orchestra
Led by Jennifer Drake, the Boise Phil Youth Orchestra is a joy to hear. With more than 175 members practicing and performing safely this season, stay tuned for some great concert performances!
YOUTH ORCHESTRA
Master Chorale
Led by Grant Farmer 
interim director,
the Boise Phil Master Chorale will be performing with the full orchestra numerous times during the 21-22 season as well as their Spring concert.
Master Chorale
Donors
Thank you 19|20 donors and sponsors!
Mission
The Boise Phil reflects the energy and heartbeat of our communities through invigorating musical experiences that touch the human spirit.